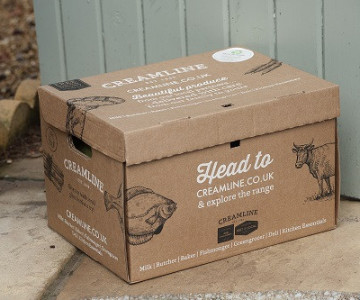 Creamline weekly lottery helps DEC Nepal appeal
If you play the Creamline weekly lottery, then you have already helped to send £500 to the Disasters Emergency Committee appeal to raise funds for relief efforts in Nepal.
Our lottery has been running even longer than the National Lottery - over 20 years - and has raised hundreds of thousands of pounds for charity.
Usually we donate to deserving causes in the north-west of England, such as St Anne's Hospice and Francis House Children's Hospice.
This time, however, we could not ignore the devastation seen in Nepal, and felt we needed to do our bit - on behalf of our customers - to support the UK's contribution to relief efforts.
We still have a firm focus on north-west England though, so if you know of a deserving cause that might be missed by national funding bodies, please let us know.
And to support these worthy causes, simply add lottery tickets from the shop to your regular milkman delivery, and we'll make sure you're in the draw.
Each week four prizes of between £50 and £100 are drawn, with regular £1,000 superdraws too, along with the knowledge that some of the funds are donated to worthy causes.
The Creamline Lottery Scheme is licensed by Salford City Council as a small lottery, number 053129.
Share This
Related Posts