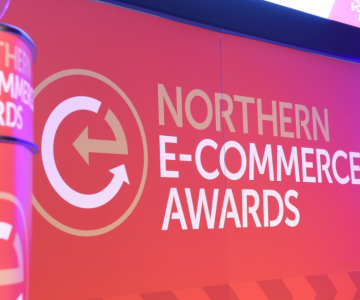 Creamline Takes Home Double Award Win!
Wednesday night saw Creamline not only take home the trophy for the Northern E-Commerce Awards, for Food and Drink E-Commerce Website of the Year, but also the gong for outstanding charity support, in the annual Northwest Charity award.
We were absolutely delighted with these two accolades, recognising all the hard work put in by the team, both on the business side of Creamline and all the work that goes into supporting the local community.
The Northern eCommerce Awards welcome all the big names from the world of business, celebrating success and talent across e-retailing and online business, so it's a proud moment for the team to take home the title for Creamline's website.
And in a separate event, Creamline lifted the trophy at the Northwest Charity Award, with the judges recognising the hard work that goes into teaming up with Cre8, a brilliant Macclesfield based Christian Youth and Community Programme.
In recent years Creamline has rolled out an initiative with Cre8, equipping individuals with the skills needed for the world of work. This has included employing young people to help keep the 250 fleet of Creamline milk floats looking their best, whilst building up their self-esteem, helping them to make good life choices and help create a sense of community.
Congratulations team Creamline! 
Share This
Related Posts