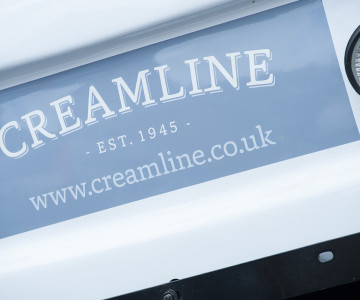 Creamline returns to Makers Markets - pop by and say hello
One of the things we've missed most over the last three months has been getting out and about in the community, saying hello to our customers and spreading the word about Creamline's beautifully bottled fresh milk range and our delicious Best of Local produce.
This time of year we'd usually be in the midst of our summer roadshow, and while we're sad that many events have been cancelled, we're absolutely delighted to announce that we'll be back at the Manchester Makers Markets in June!
We'd love to see supporting local become part of the 'new normal' for people in Greater Manchester and Cheshire, so we'll be offering all new customers £5 to spend on us by using referral code FIVE2020 when registering for a Creamline account. Our team at the Makers Markets will be happy to give you more information about the range to help you treat yourself to some of our lovely local produce.
You'll find us at:
Chorlton (next to Chorlton Library) – Saturday 20 June
West Didsbury (corner of Burton Road/Nell Lane) – Sunday 28 June
Bringing the local community together with local suppliers, the Makers Markets are one of our favourite places to visit, so we hope you can join us there. We'll be confirming more dates over the summer so please keep an eye on our Facebook, Twitter and Instagram to find out where we'll be – we've love you to pop by and say hello!
Organisers of the markets have worked hard to introduce social distancing measures to keep people safe as they take in the market stalls. You can find out more information about the Makers Markets on their website
We hope to see you there!
Share This
Related Posts