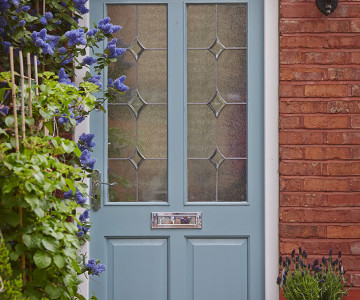 Creamline in your community - more than just milk deliveries in Didsbury
Creamline are proud to bring more than just milk deliveries to Didsbury - and we're not talking about the grocery essentials you can add to your order, either.
You might remember back in September, our milkman Jon Ryan delivered himself to Didsbury C of E Primary School for World School Milk Day.
More recently, we were at The Northern in Didsbury to serve strawberries and cream to spectators at the Challenger Tournament.
And if you were there, you might have spotted our vintage milk delivery float - which has been 'doing the rounds' in Didsbury even more recently than that.
It was also at this year's Didsbury Festival, where we debuted our milk bottle bowling pins for some family fun.
And on July 12th it's due to head to Beaver Road for the school's Family Fun Day.
When it comes to making actual milk deliveries to Didsbury, we have modern vans to take care of that - so look out for them on the roads.
There's one more place you can see Creamline in Didsbury, too... so if you're going to the cinema at Parrs Wood this weekend, don't forget to check out the posters in the Cineworld Didsbury foyer.
Share This
Related Posts