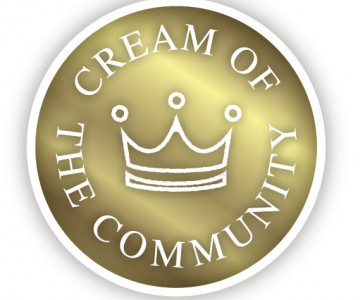 Creamline are looking for the Cream of the Community
Creamline are on the hunt for the Cream of the Community - and we need your nominations to help us know where to look.
We know our home delivery milkmen are a valued part of the communities in which they work, but there are plenty of other unsung heroes who deserve their moment in the spotlight.
Perhaps somebody in your area works especially hard to look after their elderly neighbours, or has helped set up a food bank for cash-strapped families in the recession.
If you know somebody who has done anything like this, and you think they deserve some recognition, you can let us know either on our website (visit http://www.creamline.co.uk/cream-of-the-community) or by post - write to FAO Cream of the Community, Creamline, Stockholm Road, Adswood, Stockport, SK3 9QT.  The closing date for entries is the end of January. 
There's a £500 charitable donation for the winner, along with breakfast in bed courtesy of Cheshire Cookery School's talented chefs.
Our joint managing director Chris Swallow said: "There are many unsung heroes throughout the Creamline delivery heartlands who work tirelessly on behalf of worthy causes, giving of themselves, their time and expertise, but expecting nothing in return except the satisfaction of knowing that they are helping others.
"We are looking to reward this very special band of people and enable them to make a donation to their chosen cause."
Share This
Related Posts