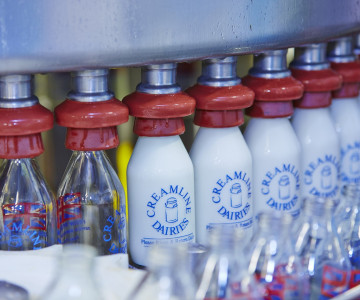 Cream of the Community draws to a close
With January drawing to a close, it's time for our Cream of the Community competition to move past the nominations stage too - and our judges will be very busy in February choosing a worthy winner.
The person we decide is most deserving will get a very special grocery delivery, with a fabulous hamper of delicious treats, and even breakfast in bed.
On top of that, there's a £500 charitable donation available to their favourite worthy cause, an ideal prize for the kind of selfless individuals likely to have been nominated.
February is decision time, and our judging panel will be hard at work trying to choose one winner from the many deserving names that have already been submitted.
If you nominated a friend or family member - or if you know you are one of those nominated - keep watching for us announcing the winner, and we can arrange your grocery delivery to get your luxury hamper to you at a suitable time.
Meanwhile, a huge and sincere thank you to anyone who has nominated an unsung hero - and an even bigger thank you to the heroes themselves, you are what helps to keep our communities strong and each one of you is deserving of our praise and recognition.
Share This
Related Posts