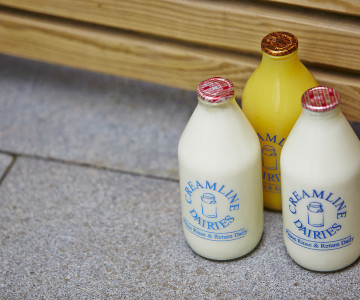 Cock-a-doodle-doo! The Chinese Year of the Rooster
This year, Chinese New Year falls on 28th January and it'll be the year of the rooster. To celebrate, we've got a lip smacking-ly delicious wonton soup recipe and details of all the exciting Chinese New Year events that are set to happen across Manchester, including parades and costumes.
Year of the Rooster and Chinese New Year Facts
It is said that those born in the year of the rooster are likely to be active, funny and always popular in a crowd. They're also said to love being the centre of attention and unrivalled in their loyalty. However, it is said that their downfall is that they are often vain and can be boastful!
Here are some other fun facts about Chinese New Year:
·         The Chinese New Year is always decided by a lunar calendar; this means that the event varies in terms of when it falls – anywhere between 21st January and 20th February.
·         We might call it Chinese New Year but it's an event celebrated in other nations, including the Philippines, Malaysia and Indonesia.
·         Chinese New Year is heavily centred around luck – people go to great lengths to bring themselves good luck in different ways such as cleaning their home at the right time and putting up red decorations.
Wonton Recipe
To mark the occasion, we've got a deliciously tasty traditional Chinese recipe for you to try. Our new wonton soup recipe is quick to make, full of veg and will easily make four portions.
Chinese New Year in Manchester
Chinese New Year is a big event in Manchester. There are events all over the city – not just in Chinatown, where you can find most of the action. The main parade starts in Albert Square,  on the 28th January, at 1pm – or you can visit The Lanterns of the Terracotta Warriors in Exchange Square from the 26th January onwards. For more details about the other events in Chinatown, click here.
Share This
Related Posts