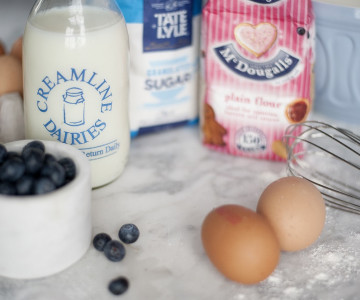 Celebrating Farmhouse Breakfast Week
To celebrate Farmhouse Breakfast Week and champion getting the day off to a great start with a healthy breakfast, Creamline Dairies has commissioned Cheshire Cookery School to create a menu of delicious and nutritious breakfast recipes.  We're delighted with the ideas – there are recipes that will brighten up your midweek breakfast as well as more relaxed, indulgent breakfasts for lazy weekends.  Cheshire Rarebit muffin anyone?  We know we're tempted! 
This week we're also lifting the lid on Manchester's best brekkie.  If you'd like to log your vote - whether you're a porridge person or a fan of a good fry up – head this way: Farmhouse Breakfast Poll.  We'd love to know what you think and when you vote you'll be entered into a prize draw to win a wonderful breakfast hamper.  
Share This
Related Posts