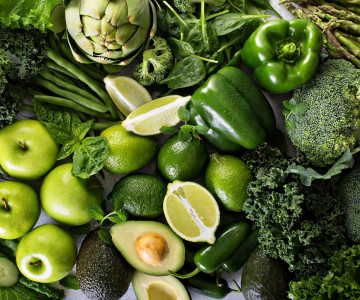 Award Season – Fruit and Veg Style
Award season is well under way, we've just experienced all the drama, outbursts and outfits of the recent GRAMMY awards. Closer to home, we've recently seen a star-studded guest list from actors, producers and directors from both side of the Atlantic descend on the red carpet at the BAFTAs. With Manchester by the Sea winning an award, reminding us of the existence of our American namesake town Manchester New Hampshire across the sea!
The Oscars aren't far off either, come 26th February – people around the world will have their eyes glued to live streams of the awards to catch all the best bits from what is arguably the most prestigious awards ceremony of the year.
In spirit of the award season, we've pulled together a fun list of recipes that contain fruit & veg that deserve some recognition.
Award for the Best Supporting Role in a Casserole
Visualise a casserole and you probably think of meat and potatoes, with a bit of green veg thrown in. We're dedicating this award to the humble carrot for its role in providing not only much needed colour to what could otherwise bit a casserole bland in colour but also providing a bit of texture, especially when the rest of the ingredients are a little too soft.
If you're looking for a carrot containing casserole recipe, try this vegetarian casserole or if you'd prefer a meat option, you can try this beef & veg option.
Award for Best Styling on the Plate
When it comes to style, flair and finesse on the plate, we've had a hard time choosing between a few different fruits but we've come to choose the cherry for its ability to add a rich flavour and splash of colour to a recipe, quickly and with little fuss. A few fresh cherries will inject some vibrant energy into many dishes, whether their starters, mains or desserts. After all, it is the cherry on the cake.
We've got a couple of tasty cherry recipes: this cherry bruschetta would make an starter or just a snack, it's easy to make but looks impressive. This cherry frangipane tart goes all out on the cherries, with a thick layer that's bound to turn heads when taken out of the fridge for dessert. 
Award for the Best Special Effects
When it comes to adding zest to a plate, we're not hard pressed to find a winner – the lemon. When it comes to versatile cooking, adding a little freshly squeezed lemon juice to a dish goes a long way. Whether it's a fish, chicken or even spaghetti – lemon gives a dish a quick, effective but very impactful 'special effect'.
Lemon goes well in all sorts of dishes, try this lemon & crab spaghetti recipe for something different or this lemon drizzle cake for a firm family favourite. 
Share This
Related Posts