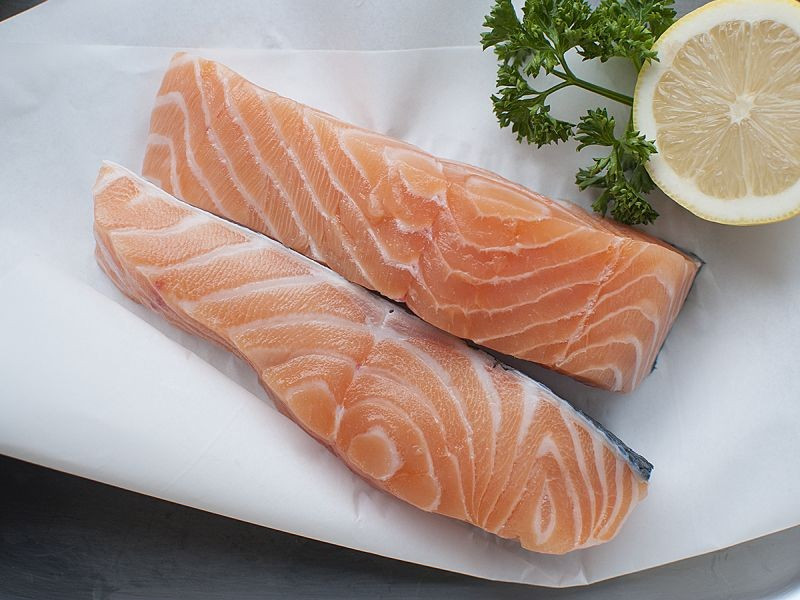 Product Details
Ingredients

Salmon (Salmo Salar) (Fish)
Allergen info

For allergens, see ingredients in bold, may also contain traces of Crustaceans and Molluscs.
Storage instructions

Keep refrigerated 0-4°C. Use within 3 days.
Although every care has been taken to remove bones, some may remain.
Country of origin
Produced from farmed Scottish (UK) Atlantic Salmon (Salmo Salar).
2 Scottish Salmon Fillets (360g)
Unfortunately, you are unable to order fresh fish to be delivered on a Monday or Tuesday morning as we want you to enjoy our range of fish at its freshest
These superior quality fillets have been beautifully prepared and exclusively sourced for Creamline. Farmed at sea, this succulent salmon is perfect when served with a classic hollandaise sauce.
Price: £9.49 *
Share
* At Creamline we regularly check our prices, updating them on a weekly basis to reflect availability and seasonality. Find out more about our weekly price changes