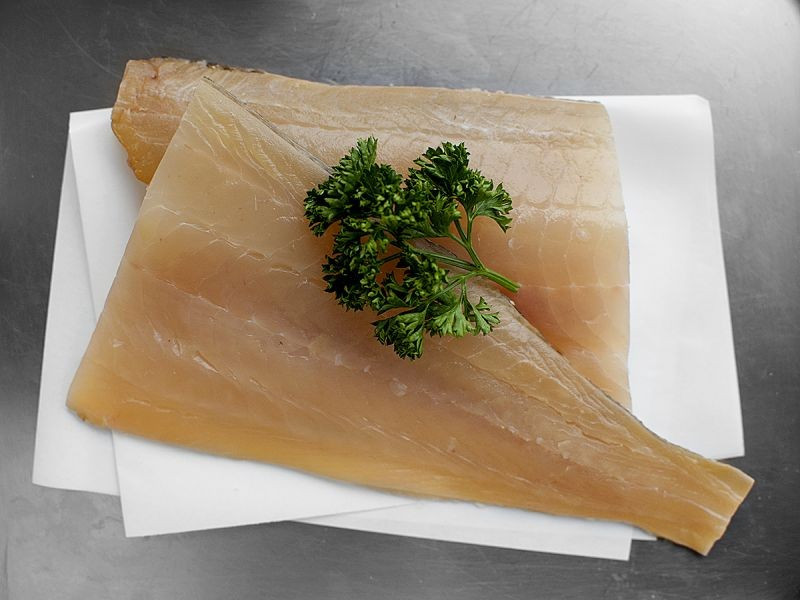 Product Details
Ingredients

Haddock (Melanogrammus Aeglfinus) (Fish)
Allergen info

For allergens, see ingredients in bold, may also contain traces of Crustaceans and Molluscs.

Storage instructions

Keep refrigerated 0-4°C. Use within 3 days.
Although every care has been taken to remove bones, some may remain.
Country of origin
Produced using Haddock (Melanogrammus Aeglfinus) caught in the Irish Sea and smoked in Fleetwood.
2 Natural Smoked Haddock Fillets (360g)
Unfortunately, you are unable to order fresh fish to be delivered on a Monday or Tuesday morning as we want you to enjoy our range of fish at its freshest
These North Sea haddock fillets are colouring-free, traditionally smoked in Fleetwood and exclusively sourced for Creamline. A fantastic smoky, sweet flavour.
Price: £8.72
Share