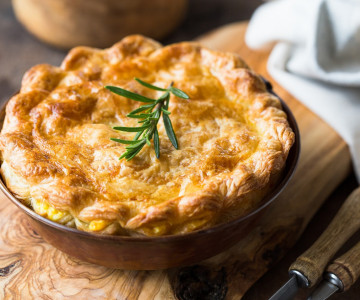 The Many Benefits of a Christmas Stroll
Christmas, it's a time for indulgence… often over indulgence. It's not only the turkey that is left feeling stuffed come Christmas Day. We've got the perfect antidote to feeling like a Christmas pudding – a nice stroll in the fresh air.
Christmas and walks go hand in hand for many Brits: the National Trust estimates that 43 million people will go for a walk in the UK over the Christmas period. A good walk is more than a way to help your dinner go down – they've been shown to help maintain a healthy weight, manage a variety of health conditions and help towards balancing mood.
They're perfect for around Christmas too, as the National Trust has found that a walk in the fresh air can reduce the chance of having a family argument by 50%.
Walk Through Winter Wonderlands
The National Trust has compiled a list of some of the most scenic areas to walk in across the country. Click here to see a variety of different walks, from the length and breadth of the nation – from Cumbria to County Down. There are some famous sights to see along the way – Audley's Castle was used in the filming of fantasy series Game of Thrones and stunning panoramas in the Royal Water Gardens in North Yorkshire are a good place to spot deer.
If you're not looking to go as far afield as some of the areas covered, don't fret because we've got some walks covered that are much closer to home. The Manchester Evening News have created a list of some of the most spectacular scenery to be seen around the North West – from the placid reservoir Dovestone to the slopes of Shutlingsloe near Macclesfield Forest. 
From everyone at Creamline, we hope you get the chance to experience a bit of the great outdoors this Christmas.
Share This
Related Posts