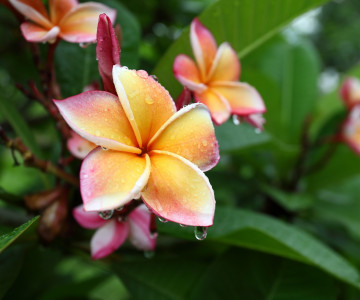 Spring gardening with Creamline
Now the temperatures are slowly but surely starting to rise, and the days are gradually getting sunnier, here at Creamline we're turning our thoughts towards a spot of spring gardening! It's the perfect time of year to get your garden ready for what will hopefully be a long, sunny summer.
You may not be aware, but as part of our Daily Essentials range, we offer a range of products for the garden. Read on to find out more!
Keeping your garden healthy
As part of our gardening range, we have 50 litre multi-purpose compost on offer – and it couldn't be more convenient to order, straight to your doorstep. The compost ensures a versatile blend of nutrients, for ongoing health and development. The use of compost also builds good soil structure and helps protect plants from many diseases commonly found in the garden.
Spring flowers
Planning on planting some flowers to add colour to your garden this season? You'll need this Growise Growing Bag. These are especially easy to use – simply open them up and place your seeds inside. All you need to do is water them regularly! These bags are also ideal for growing fruit and vegetables.
Wonderful wildlife
During the warmer months, birds need high protein food, especially whilst they are moulting. If the weather turns cold or wet during this season, there can be shortages of insect food – and vice versa, if the weather is particularly dry, earthworms won't be as accessible due to the hard soil. With this in mind, it's very important to feed birds the right food – the RSPB site is helpful here. Then why not head to the Creamline gardening section, where you can find wild bird seed, fat balls and feeders – making your garden a haven for wildlife through the warmer months.
Share This
Related Posts