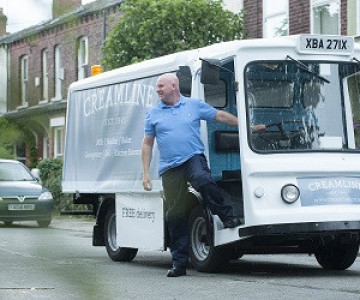 School's Out for the Summer!
For almost all school children across the UK, it's now summer holiday time. We've all got fond memories of what felt like never ending summer days – playing with friends in the sun (not to forget running for cover during the occasional summer downpour) and exploring beaches.
You don't have to go far to experience all that summer has to offer- there are some great events just on our doorstep here in the North West:
Chill Out on the beach… at the Trafford Centre
Barton Square at the Intu Trafford Centre is once again hosting a beach – so you won't have to travel far to give the kids an experience of getting a bit of sand between their toes. Kids are allowed to play in the sand, have a go at building sandcastles and causing mischief – whilst grownups can sit back and relax on a deckchair.
There's loads of other activities for the kids to get stuck into too – they can ride the waves of the waveswinger, have a go on a bungee trampoline or even go on a traditional pony ride.
Time to Experiment – At the Museum of Science and Industry
Watch out for graphene at MOSI this summer (though that might be a tough job as it's the world's thinnest material) because they're celebrating it being first 'isolated' at the University of Manchester. All summer, children can come and look at graphene blocks close up; they can even have a go at hand-constructing their own microscope to get a better look, if they're feeling especially adventurous!
The main exhibition is called Wonder Materials: Graphene and Beyond – it starts this summer and will run all the way until summer 2017. It combines science, art and interactive games to keep the kids entertained all day long.
Imperial War Museum
The grandiose Imperial War Museum North in Salford Quays will be hosting a range of craft sessions where children can get a taste of what it felt like to live during WWII. The Blackout Bling sessions are all about how people coped with blackouts during the war and children can have a go at making their own luminous bracelets – like the luminous badges used during blackouts.
If your kids are morning larks, you can head down to the museum for 10:30am at weekends where you'll be able to sit in on storytelling sessions all about the war. Each storytelling session will be about the experiences of children during the war – from evacuations to the Blitz.
Keep your eye on our Facebook and Twitter profiles, where we'll be keeping you updated with fun and interesting events.
Share This
Related Posts