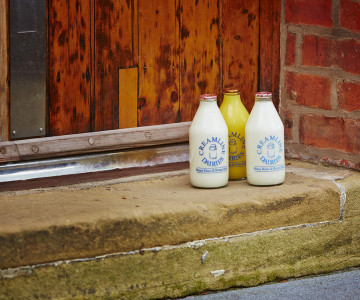 Get into the Scottish spirit this Burns Night
Aye - it's that time of year again, where many of us will be sitting down this Thursday to celebrate the life and works of Scottish poet Robert Burns. The first Burns Night was marked in 1801, when the poet's friends gathered five years after his death, and it has now become a tradition across the UK.
Known as Scotland's 'other national day', celebrations can range in formality, but there are a few mainstays. Thanks to Burns' lengthy 'To a Haggis' poem, this is the main star of the meal – although rumour has it that the original Burns Nights featured sheep's heads! It is also likely that wine and ale were consumed in these early suppers, rather than the wee drams of whisky you'll see these days.
To help you get into the Scottish spirit, we've got some recipe ideas to get you started – even if haggis isn't your thing.
·       Traditional Scottish Cullen Skink – tastier than it sounds. A delicious soup of leek, potato and haddock, thickened up with double cream.
·       Vegetarian Haggis – no need for the veggies among us to miss out on this traditional dish! This recipe uses carrots, onions, mushroom and more to recreate this 'great chieftain o' the puddin-race!'
·       Oatmeal shortbread and whisky chocolate dessert – a scrumptious Scottish-inspired pud, using traditional ingredients like oatmeal shortbread and whisky!
Share This
Related Posts