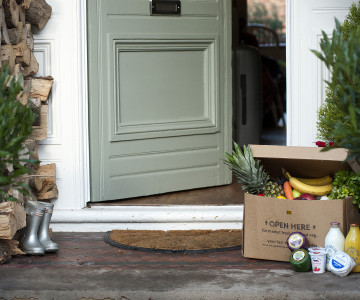 Christmas is just around the corner…Creamline opening times
Christmas is getting closer, so now is a great time to start planning your festive gatherings and most importantly what you're going to eat!
Read on to find out more about our Creamline opening times during the Christmas holidays and when we can deliver your order, straight to your doorstep…. Why go out in the cold to busy shops when you can top up your fridge straight from the comfort of your sofa?
Christmas trimmings…market fresh veg 
Our fresh veg is the perfect accompaniment to your Christmas lunch.
If you'd like your selection of veg ready for the big day, then your orders need to be placed by 9pm, on the 22nd December: as we'll be delivering on dates up to and including Christmas Eve.
Simply head over to www.creamline.co.uk/shop/fruit-and-veg, click and choose your family's favourite veg, along with the fruit you fancy and we'll then deliver to your doorstep for free.
If you'd like a delivery after Christmas day, we'll be out and about delivering again on 28th December to 31st January – to help stock up your fridge for the New Year.  We'll be back to our usual schedule again on 3rd January 2017.
Daily Essentials
If you're looking for a pre-Christmas top up of farm fresh milk, eggs, bread and other daily essentials, then you can place your Creamline order on www.creamline.co.uk before 9pm on the 23rd December, to receive your convenience store items on 24th December.
We're here to help!
Our trusted customer services team will be on hand during the Christmas holidays, but please be aware that they will be closed at the following dates and times:
·         Closed 2.00pm Christmas Eve until Tuesday 27th December 9.00am
·         Closed 2.00pm New Year's Eve until Monday 2nd January 9.00am
If you need information on how to contact your local depot, then you can find more details on how to do so here.
Share This
Related Posts