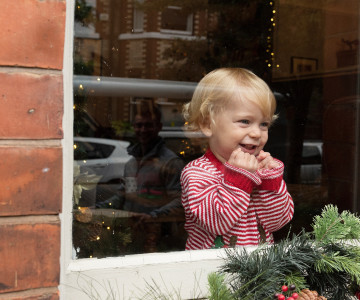 Our Christmas collection is coming soon: order from Monday 9th November
The most wonderful time of the year is nearly upon us – the Creamline Christmas collection is almost here!
From Monday 9th November you'll be able to order your Best of Local festive fare exclusively on the Creamline website.
From succulent roasts to fabulously fresh fish, irresistible puddings and treats, and glorious cheeses, Creamline has this Christmas covered, whatever the size of your festive celebrations.
We'll be taking orders for turkeys up until 9pm on Wednesday 16th December but we expect turkey products to be in extremely high demand, particularly for delivery dates close to Christmas, so make sure you get your orders in early to avoid disappointment!
To sign up to receive an email with more information about the range when it's available please click here.
Offline customer? Switch to online this Christmas
If you're an offline customer at the moment but would like to skip the stress of the supermarket and order your Christmas food from Creamline, you can easily switch over to an online account in plenty of time. Just head to this page on our website and follow the instructions to create a new online account. Once you've registered, we'll be in touch – don't forget to tick the box to say you're already an offline customer!
Not only will you be able to order our Christmas produce, with an online account you can also manage your Creamline account easily online, making payments using a debit or credit card. If you're heading away on holiday you can pause your deliveries with just a few clicks of a button and, don't worry, your orders will still be delivered by your same friendly roundsperson.
Ordering for a loved one?
It's easy to share the joy this Christmas and order food for a friend or relative who may be struggling to get out to the supermarket. Just log in to your Creamline account where you can add up to two additional delivery addresses within the Creamline post code areas.
Share This
Related Posts