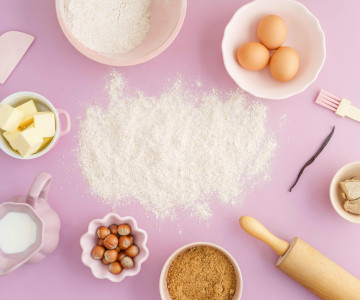 Celebrate World Baking Day with these three delicious recipes
It's National Baking Day next Tuesday – the perfect occasion to indulge in your love for all things sweet and delicious! And what better way to celebrate this special day than by whipping up some baked goods that are sure to impress? That's why we're sharing three of our favourite Creamline dessert recipes to tempt your taste buds: zingy orange cheesecake, comforting apple sponge pudding and classic crème brûlée.
Whether you're a seasoned baker who deserves a place on Bake Off, or a novice in the kitchen, these recipes are easy to follow and fun for getting the family involved.
Don't forget! The best desserts start with the freshest, quality ingredients so head over to Daily Essentials for any essential baking ingredients you need (including the creamiest local milk of course!). And browse our Best of Local range for key premium quality ingredients that you'll need, such as zingy oranges, cream cheese and whipping cheese. Now grab your apron and get ready to bake up a storm!
Zingy Orange Cheesecake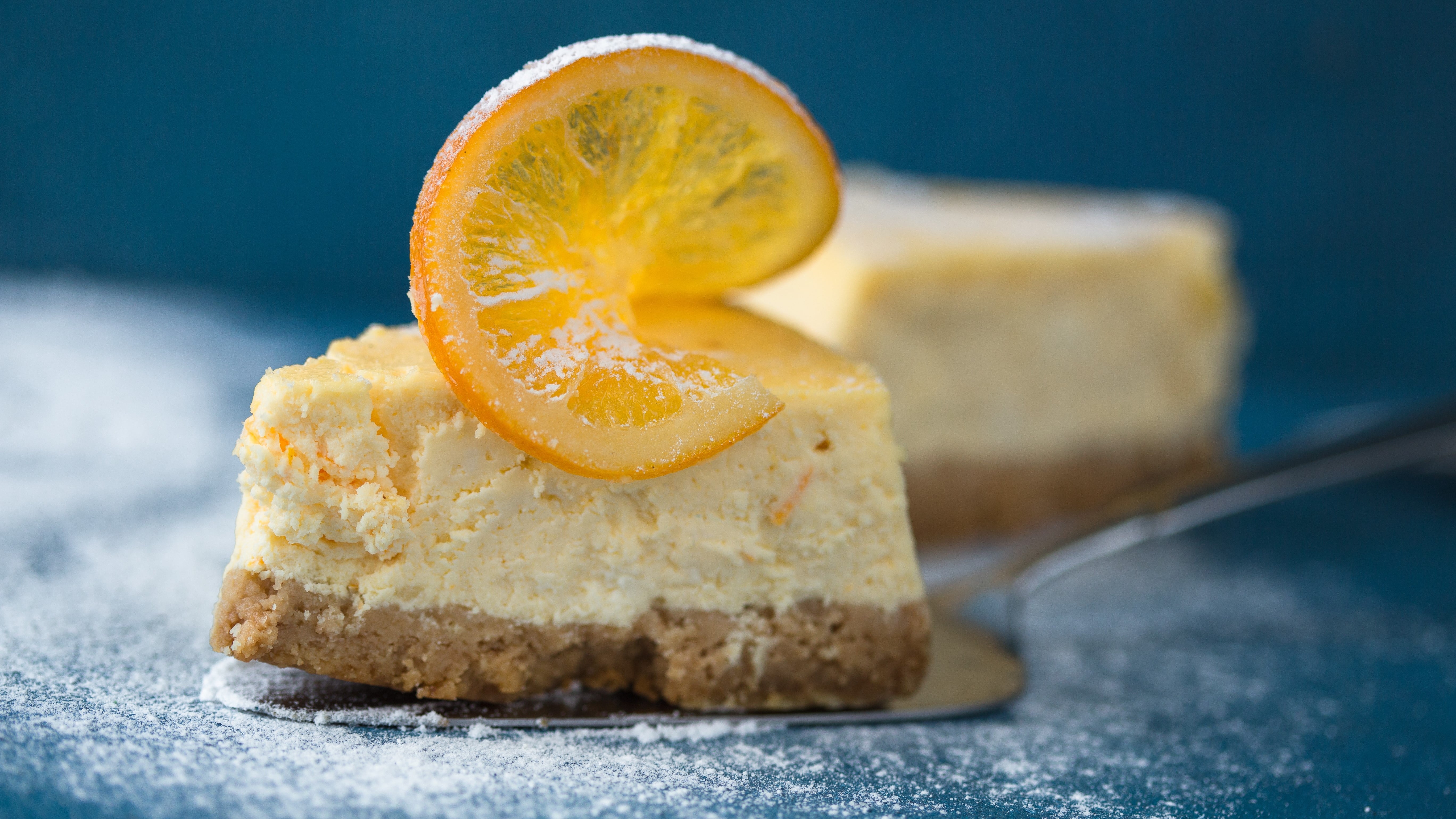 Packed with plenty of zesty flavour to complement the cream, this zingy orange cheesecake is a real crowd pleaser at any dinner party. The best part? It can be made ahead of time and chilled until you're ready to serve, which means no stress about last-minute preparation or timing. Try it out on World Baking Day this coming Tuesday and keep it chilled ahead of the weekend (if you can resist tucking in!).
Serves: 8
Ingredients

16 digestive biscuits, crushed
50g butter, melted
250g cream cheese, softened
400ml whipping cream, whipped
2 large oranges, zested and juiced
½ tsp vanilla essence


Method
Stir together the crushed digestive biscuits and melted butter and use this mixture to line the base of a 12" flan ring. Leave the biscuit base to chill in the fridge.
Gently fold together the cream cheese, whipped cream, vanilla essence and orange zest. Slowly add the orange juice to the mix a little at a time.
Pour the orange filling mixture onto your chilled base then return to the fridge for 4 hours for it to set.
Slice and serve with pouring cream or ice cream.
Apple Sponge Pudding


There's nothing more comforting than a homemade apple sponge pudding and there's no better time to try this recipe out than World Baking Day. With soft, juicy apples nestled in a light and fluffy sponge, this dessert is the perfect balance of sweet and tart flavours. No matter the temperature, this dessert is delicious served with a dollop of cream or a scoop of vanilla ice cream on warm days, or a smattering of custard on chillier days. Not to mention, it's the perfect alternative to the classic apple crumble!
Serves: 4


Ingredients
450g (1lb) Cooking apples, cored, peeled and sliced
110g (4oz) Caster sugar 
1 small orange, grated zest and juice
50g (2oz) Butter 
75g (3oz) Self-raising flour
1 Egg 



Method
Preheat the oven to 180°/Gas 4. 
Put the sliced apples into an oven ovenproof pie dish. Sprinkle over half the sugar and half the orange juice and then bake for 10 minutes.
Put the remaining sugar with the orange zest, butter, flour and egg into a bowl and beat together with a hand-held electric mixer or wooden spoon until smooth. 
Gradually beat in the remaining orange juice, being careful not to over mix or the topping may split.
Flatten the partially cooked fruit slightly with the back of a spoon, then spoon the sponge mixture over the top and spread into an even layer. 
Bake for 25-30 minutes until the topping is well risen and golden and springs back when pressed with a fingertip.
Dust with icing sugar and serve with ice cream or custard.

Crème Brûlée


Crème Brûlée, a simple yet elegant dish that consists of a rich custard base topped with a layer of caramelised sugar, is a classic French dessert that has been enjoyed for centuries. The silky smooth texture of the custard contrasts perfectly with the crunchy, delicate sweetness of the caramelised topping.
While it may seem a notoriously difficult dessert to make, with only a few simple ingredient, careful attention to detail, plus tips from the very finest chefs at the Cheshire Cookery School (find them at the bottom of the recipe!), anyone can create a stunning crème brûlée. Put your skills to the test and try out this decadent dessert.
Serves: 6
Ingredients
6 ramekins in a water bath (deep ovenproof dish ¼ filled with water)
½ pt milk
½ pt cream
Ramekin of sugar
Vanilla essence
3 eggs and 1 yolk
Soft brown sugar
Fruit compote of season
Method
Pour the milk and cream into a pan, with a vanilla pod or essence.  Bring almost to the boil.
Whisk eggs and sugar in a bowl, then whisk milk and cream in.
Strain into a jug and divide amongst ramekins.
Place ramekins into a water bath (a deep sided baking tin filled with water works well – the water needs to come half way up the sides of the ramekin dish).
Cook at 180C until set (approx. 20-30 mins or 75 degrees on a temperature probe).
Leave to cool.
To serve
Drip a little cold water on top and tip off to remove.
Add 1 tablespoon soft brown sugar and spread evenly.
Wait 1 minute to soak up the moisture and gently glaze with a blow torch or under a hot grill. Careful !!!
Serve with a seasonal compote or simple soft fruit of your choice.
Tips – straight from the top chefs at the Cheshire Cookery School
A temperature probe is the surest way to get perfect results every time and is a super tool for beginners because it gives you confidence with whatever your cooking.
Keep the blowtorch moving: you want to melt the sugar in the water moisture before you burn it so it's not gritty. 
Share This
Related Posts