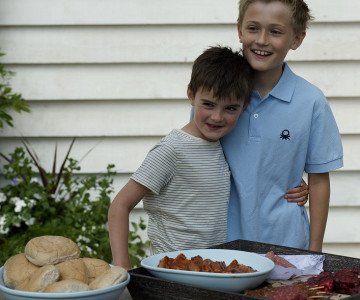 Back to School: Pass with Flying Colours
Don't worry, for any pupils reading - it's not quite yet back to school time yet! However, it's not far off but don't fret, we've got an action plan to ensure the transition back to books, playgrounds and maths lessons is a smooth one.
We've Got Lunchboxes Boxed Off
Lunchboxes can be a major difficultly, as any parent knows. Whether its discovering that your child has developed a sudden dislike of the same sandwich filling they've been eating happily for the past few months or if it's realising you've run out of ingredients the night before – we've got it covered.
Here at Creamline, we've got a wide range of choice in our online store that'll make lunchboxes easy to prepare. Even better, with Creamline you can buy in advance and save your orders – so you know that your shopping will arrive at the right time. With Creamline, you can ensure that your cupboard is always stocked.
Lunchbox Tips
We've trawled the internet for the best tips to get you thinking outside of the box when it comes to lunchboxes.
·         Label your lunchbox, loads of kids have similar lunch boxes and after you've carefully selected your contents: you don't want it getting lost!
·         Soft lunchboxes are much easier to pack and often lighter to hold for your children, in comparison to hard shell ones.
·         Keep it varied – after all, variety is the spice of life – it'll keep the kids interested too.
Getting that 5-a-Day
A lot of children, especially those fussy eaters, might not been too keen on eating all their fruit and veg – so we've put together some great tips on how to get them eating healthy:
·         We've got cucumbers and carrots on our online store: both these veg are perfect to carve up into interesting shapes to make your child's lunchbox bright and exciting. If you're not feeling artistic, don't worry as you can make sticks out of them instead – perfect for dips!
·         Vegetable cake liners – kids tend to love their cakes, so why not making them a fruit or veg cake. You can get fruit and veg, slice it up and line reusable cake liners.
·         Sneaky scrambled egg – now this last one is for the James Bonds of the parenting world! Do your children enjoy eating scrambled egg but don't like their vegetables? Try slicing up veg into very small chunks and hiding it amongst scrambled egg – here's a guide to get you inspired.
Share This
Related Posts