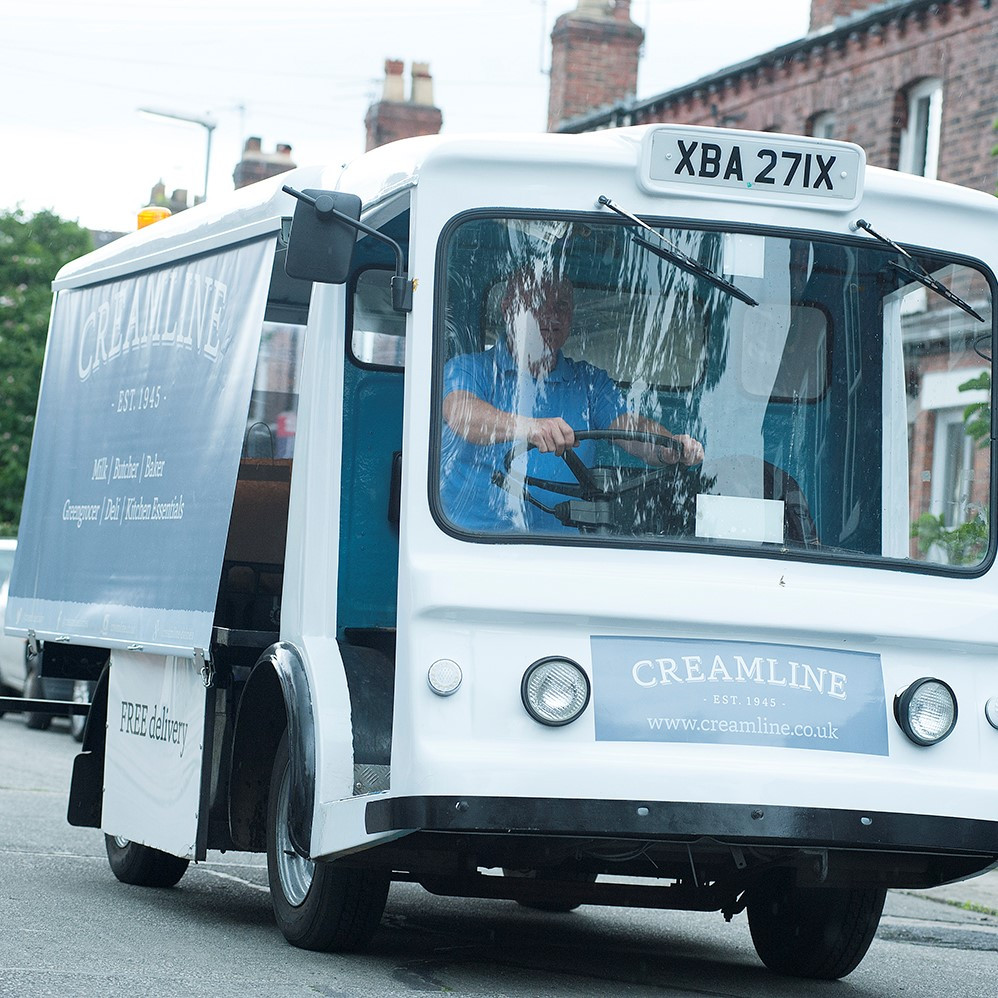 Phil Holgate
Having done the rounds for the past 27 years, Phil knows what it takes to make a good milkman! Here, he shares why the personal touch is a must for the modern milkman, how the industry has changed over the years and why he loves being a Creamline milkman!
Phil, what was it that made you become a milkman?
Having worked my way up to head chef in a Manchester restaurant, the long hours and weekend shifts were starting to take their toll, especially since starting a family. After speaking to a friend about his job as a milkman I decided to bite the bullet and give it a go - I've never looked back!
What is a typical working day as a milkman?
Most milkmen start their round in the very early hours of the morning but I start a lot earlier than that! My usual shift starts at 10.30pm, when I load the van with customer orders and start my Timperley milk round around midnight, finishing at 7.30am - perfect timing for breakfast.
What sets you apart from your supermarket competitors?
Where we beat the supermarkets hands down is our customer service. With many people working longer hours than ever and not having the time to nip to the shops every couple of days, knowing that you'll wake up to a fresh pint of milk, a yoghurt or a loaf a bread is a must for many of our customers.
What's the best part of your job?
It has to be talking to the customers, meeting new faces and building up relationships. Many of my customers say it wouldn't be the same if I wasn't doing the round, so I know they appreciate that I go the extra mile. I know all my customers by their first name, they have my mobile number and can call me to change their order for next day delivery - you can't get better than that!