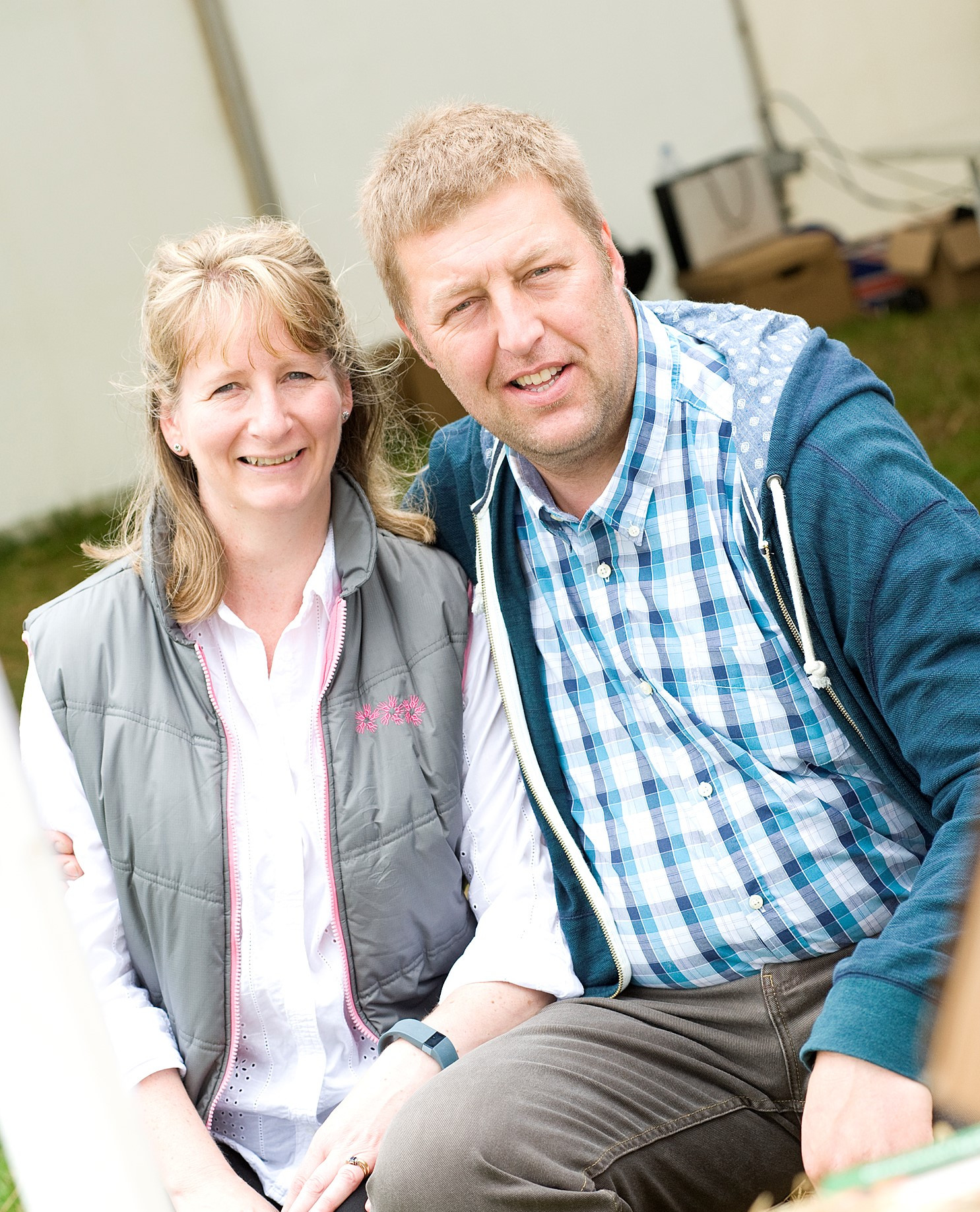 Joy & Andrew Wright
Reynolds Farm is a 275-acre farm, home to Andrew and Joy Wright, proud dairy farmers based in the beautiful East Cheshire countryside.
Here they talk about why they first started working with Creamline, what life is like on the farm and the changes they've made in recent years.
Working with Creamline
We started working with Creamline in 2014 when another farmer mentioned they were working with them and recommended we get in touch. We're really passionate about supporting local suppliers, so when Creamline announced their promise to source milk within a 35-mile radius from their headquarters, it seemed the perfect fit.
It's a great feeling knowing that the milk we produce is actually used by local people, rather than travelling across the country. I'm proud of my cows and how we help contribute to feed the nation.
Life at Reynolds Farm
Our family is at the heart of our farm, which we moved into in 1989. We work as a husband & wife team alongside our son and we also have a gentleman working part time on the farm, who does a few hours each week.
Any farmer will tell you that no two days are the same. We have 180 cows at the farm and produce up to 4,900 litres of milk each week, so for years we followed the routine of waking up at 6am for the morning milking and starting again at 4pm for the afternoon stint.
It's all hands-on deck when it comes to the cows. Joy looks after the calves, who need feeding twice a day.
'It's a job that I really like', Joy mentions 'perfect for making good use of your mothering instincts, and I get our two children Jack and Annabel to give me a helping hand.'
Investing in the Farm
In the last couple of years, we've invested in the farm and introduced a robotic milking system, which allows the herd to go out to pasture and return for milking as and when they want to, so they are completely free range.
It's based on a collar system that opens the gate to the milking parlour and clocks when a cow hasn't been milked. They get a serving of food each time they go to be milked, so the system stops some of our greedy cows from returning too soon. It's an exciting development.
Andrew and his parents John and Margaret had been farming here for 30 years, so it feels like a positive step to introduce innovative methods that make sure the cows are happier and we can make best use of our time on the farm.
'It's made our day to day lives a lot more relaxed and flexible as we don't have to worry about milking all the cows at certain times anymore,' says Andrew 'Our working day is pretty much the same, 5.45am and an approximate 5.45pm/6pm finish, but it's definitely improved the efficiency of how we manage our day.'