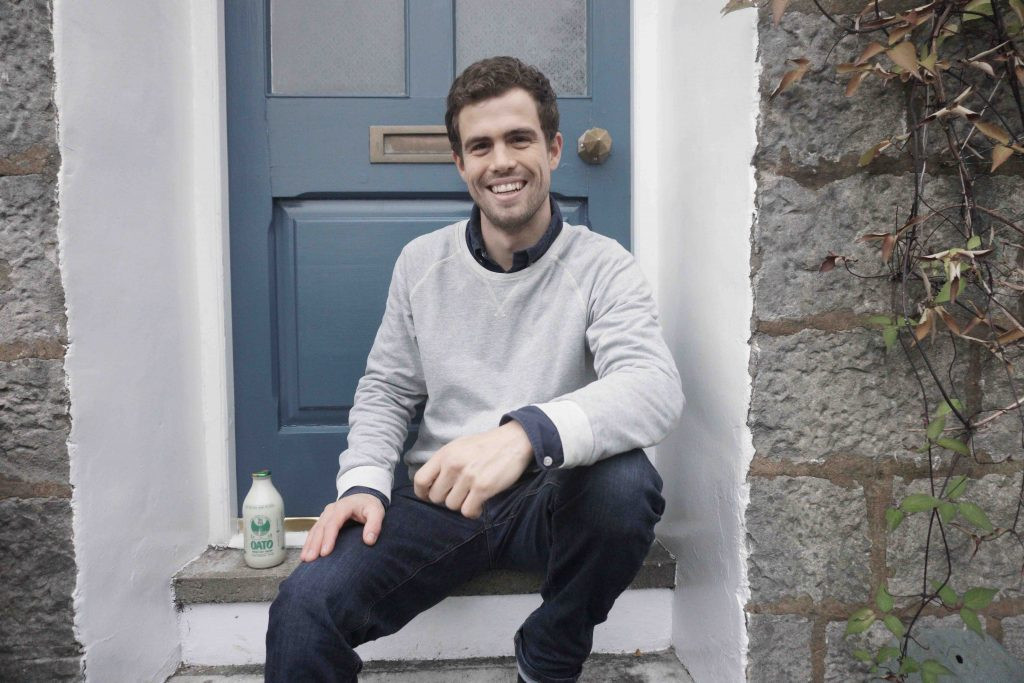 Carl Hopwood, Oato
With a background in chemistry and business, Carl Hopwood took his passion for all things sustainable and founded Oato – introducing a fresh oat drink that was made with UK ingredients and delivered in glass. We spoke to Carl about Oato's impressive journey from North West beginnings to UK wide success.
Tell us a bit more about Oato
Oat milk is a very tasty and popular dairy alternative that can be produced here in the UK with UK ingredients. Before Oato the options were only in cartons and often imported from Europe, with non-UK ingredients. We believed we could do better!
What do you love most about your job?
I love hearing the feedback from happy customers, especially when we see a photo of someone enjoying breakfast or having a drink that's used Oato. The bit I love about my job is the ability to make change happen. We've been able to offer a great dairy alternative that supports local business and traditional businesses, rather than just bringing business to supermarkets and multinational companies.
What's been your proudest moment at Oato?
When Creamline listed our product, of course! Seriously, that was up there - we were just starting out and it was great to have the partnership with Creamline to offer our product right across Greater Manchester. I'm glad they support local.
Why are Creamline and Oato such a good fit?
We both believe in providing the very best local products and ingredients to local residents. Creamline also offer a fantastic plastic free range, which is available on their website, something we can really get behind.
Any plans / goals for the future that you want to share?
We'd love to offer more products. These will be based on customer feedback so anyone interested to define our new products should get in touch at [email protected].