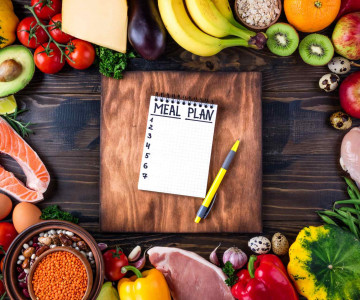 Our top tips this Stop Food Waste Day
Did you know that 33% of all food produced globally is lost or wasted each year? And that 8% of all annual greenhouse gas emissions are due to food loss and waste? Stop Food Waste Day is a calendar date all about raising awareness of these shocking statistics with the aim of igniting change around food waste.
Here at Creamline we're always looking for more ways to work sustainably and we're passionate about reducing waste wherever possible. With that in mind, here are our top tips for reducing food waste at home…
Plan, plan, plan!
Before you do your shop or at the start of the week, it's a good idea to plan out as many meals as possible. This way, you can be sure that you'll use up whatever you order or buy – and it helps you balance out with healthy meals too!
Order fresh
Rather than bulk buying, having fruit and veg that's as fresh as possible helps avoid those apples that are past their best or that bag of overly wilted spinach. This is where we can help – top up your weekly orders with fresh produce from our Best of Local range, as and when you need it!
Learn to love your leftovers (and your freezer!)
Among the top wasted foods in the UK are bread, potatoes, cheese and apples – but there are a whole host of recipes that can bring them back to life! Try a bread and butter pudding for those slices on the stale side, a potato gratin for your spuds or even a cheese soufflé for your leftover cheddar.
Batch cooking and freezing is also a fantastic way to make sure you're using up all your produce – chop veg into big pots of stews and bolognaises and freeze for a rainy day.

Share This
Related Posts