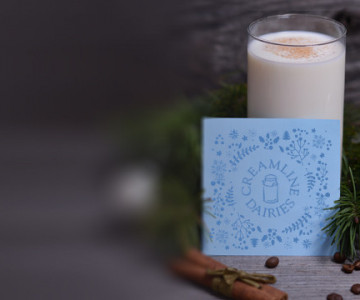 Creamline Christmas Deliveries
Creamline Christmas Deliveries
We're here to make sure your Christmas food shopping is hassle free! That's why we'll be working throughout the holidays to bring your store cupboard essentials straight to your door.
If you've placed a Creamline Dairies order and haven't received all your items by Christmas Eve, then please notify us before 2pm and we'll guarantee any scheduled items are delivered before Christmas day.
Orders placed from the 27th December -31st December will be processed as normal. Customers with queries about deliveries scheduled for New Years Eve are asked to contact the Creamline team before 2pm on the day.
For all other delivery enquiries please call our customer service team. Opening times over Christmas and New Year are: 
CHRISTMAS EVE                               8 AM - 2 PM
CHRISTMAS DAY                              CLOSED
BOXING DAY                                      CLOSED
NEW YEARS EVE                               8 AM - 2 PM
NEW YEARS DAY                              CLOSED
May we take this opportunity to thank all our customers and to wish you a Merry Christmas and a Happy New Year.
Share This
Related Posts