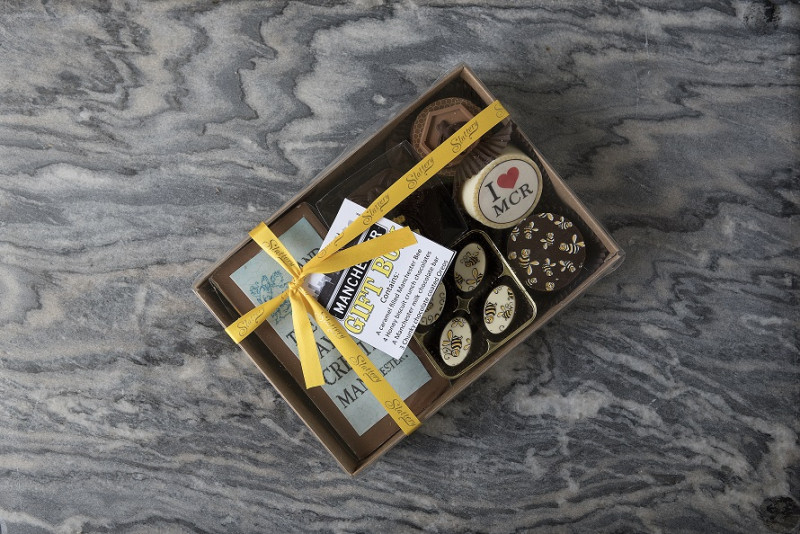 Product Details
Ingredients

Ingredients: Sugar, cocoa butter, whole MILK powder, cocoa mass, emulsifier: SOYA LECITHIN, natural vanilla flavouring, colours E124, E555, E171, E172, sweetened condensed skimmed MILK, glucose syrup (SULPHITES), golden syrup, palm oil, butter (MILK), water, emulsifier: mono- and diglycerides of fatty acids, stabiliser: pectin, salt, natural flavouring , caramelised sugar, natural caramel flavouring, vegetable fat, biscuit pieces (WHEAT flour, sugar, WHEAT MALT FLOUR, WHEST GLUTEN , WHEAT STARCH, raising agent: E500ii, vegetable fat, salt, natural flavourings), skimmed MILK powder, honey powder, maltodextrin. water, cornstarch, corn syrup, corn syrup solids, cellulose, sorbitol, glycerine, vegetable oil, arabic gum, polysorbate 80, vanilla, titanium dioxide, citric acid, glycerin E422, food colouring E100, E151, E110, E104, E122, E124, E133, E172, preservative: propylene glycol E1520, citric acid E330
Cocoa Solids: Milk choc 31%, Dark choc 54%
Cocoa butter solids: White choc 28%, Honey chocolate 32.8%
Allergen info

For allergens see ingredients in capitals. This product may contain traces of nuts.
As we are a working bakery, all 14 allergens
are present on our premises,
whilst all due
care is taken to avoid cross contamination
we do not/
cannot guarantee any of our
products are 100% free from any of the
14 allergens, this includes nuts & peanuts.
Slattery Manchester Chocolate Gift Box
Chocolate doesn't come more Mancunian than this beautifully crafted luxurious Manchester-themed chocolate gift box from Slattery family chocolatiers. The delectable selection includes a Manchester milk chocolate bar, a caramel filled bee, three chunky chocolate-coated Oreos and four honey biscuit crunch chocolates. 
Price: £23.93
Share