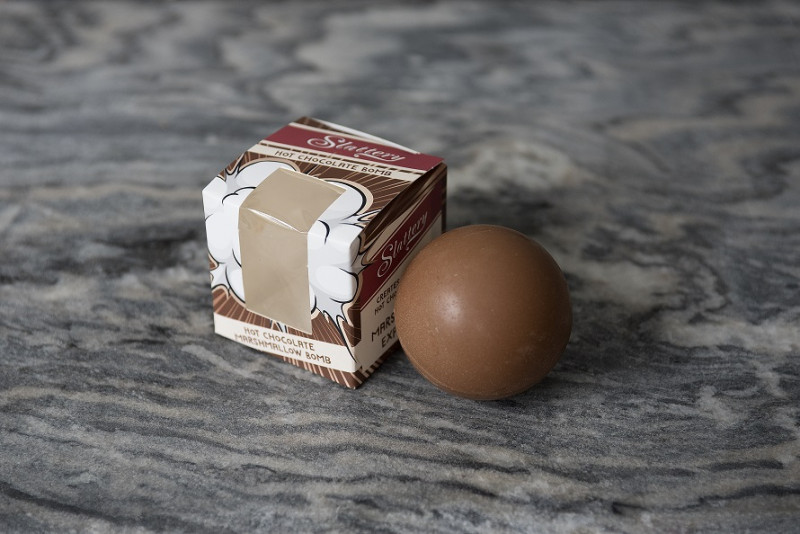 Product Details
Ingredients

Ingredients: Sugar, Cocoa butter, Whole MILK powder, Cocoa mass, emulsifier; SOYA LECITHIN, natural vanilla, glucose-fructose syrup, water, gelatine, anticaking agent, maize starch, flavour- ing, colours E100, E120
Cocoa solids in Milk Chocolate 31%
Not suitable for vegetarians
Allergen info

For allergens see ingredients in capitals. This product may contain traces of nuts.
Slattery Hot Chocolate Bomb
A fun and delicious milk chocolate bomb filled with mini marshmallows, from Slattery family chocolatier in Manchester. 
Creates a delicious hot chocolate drink with a marshmallow explosion!
1. Pop your chocolate bomb into your favourite mug
2. Warm 280ml of milk until hot but not boiling
3. Pour the milk into your mug and stir gently
4. As the chocolate melts, mini marshmallows will ""explode"" to the surface
5. Enjoy!
Price: £3.45
Share