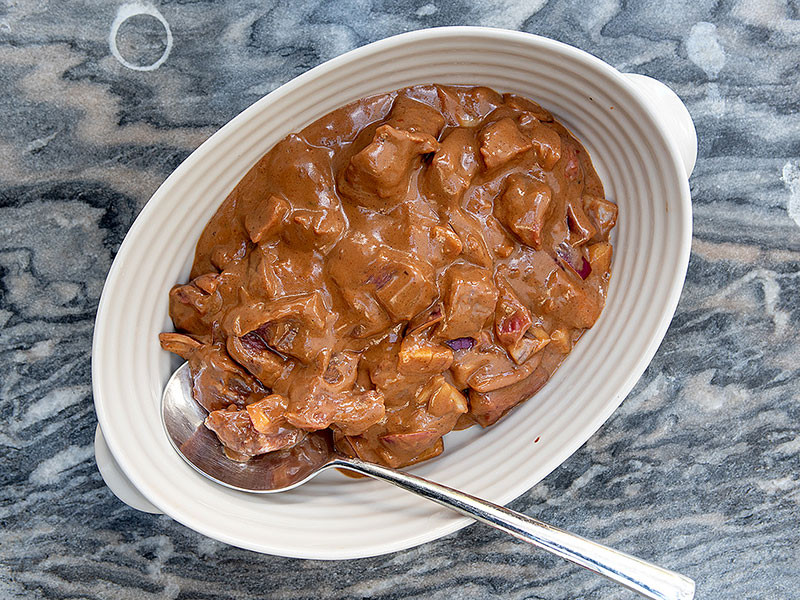 Product Details
Ingredients
 Beef, Water, SOYA bean oil, sugar syrup, fat powder (glucose syrup, palm oil, MILK PROTEIN, stabilisers E331 & E340), flavourings (contains enhancers: mono sodium glutamate and sodium guanylate, SOYA, CELERY), MILK PROTEIN, modified maize starch, food acid: sodium lactate, vinegar, sugar, salt, spice, onion, colouring: caramel class 1, thickening agent, guar gum, preservatives: potassium sorbate and sodium benzoate, stabilizer: xantham gum, herbs.
Allergen info
 For allergens including cereals containing gluten, see ingredients in capitals. MAY CONTAIN TRACES OF: Gluten, Mustard, Sulphur Dioxide 

Beef & Red Wine Meal (500g)
A match made in heaven, Little Pigs have done the hard work for you with this delicious hand prepared meal. Packed with premium beef in a rich red wine sauce, we recommend pairing with new potatoes and fresh veg.

Price: £6.90
Share