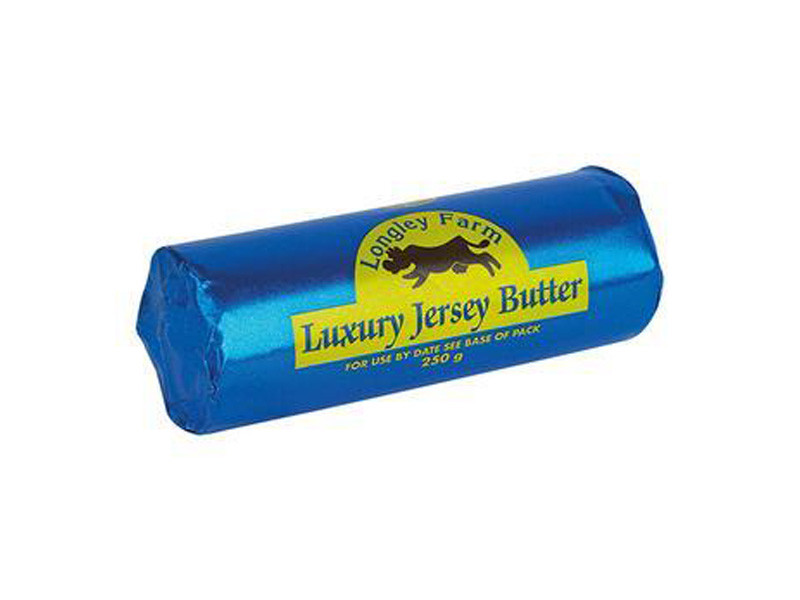 Longley Farm Luxury Jersey Butter ( 250g)
Price: £2.50
Renowned for its delicious taste, this Jersey butter is carefully crafted by Longley Farm.  They separate the cream from fresh Jersey milk,  then churn it to make Longley Farm Luxury Jersey Butter.
With a minimum of 80% butterfat, this butter has no added colours, preservatives or stabilisers
Share
For allergens please see ingredients in Capitals.
No added colour, preservative or stabiliser.
Suitable for: Vegetarians, Gluten free.
Keep Refrigerated. Once opened, re-wrap in original foil and keep refrigerated.

82g

Fat

1.8g

Salt

3054Kj/743Kcal

Energy

0.4g

Sugars

0.8g

Protein

0.4g

Carbohydrates

52g

Saturated fat