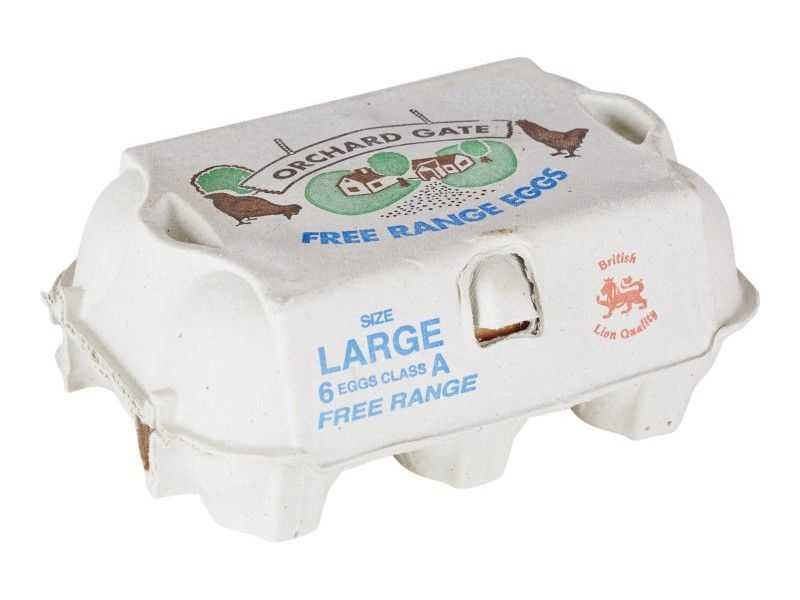 Large Free Range Eggs (Barn) x 6
Price: £1.80
Please note: Our free-range eggs will temporarily be labelled as barn eggs.
Why the labelling change? Find out more 
Our free range large eggs are packed with protein and a range of 18 difference vitamins & minerals. These eggs are produced by hens free to roam, with daytime access to the open-air, runs covered in vegetation and room to nest and perch indoors. 
They're great scrambled, fried, boiled or in hundreds of other dishes and baked goods.
Share
9.0g

Fat

0.4g

Salt

547kj/131kcal

Energy

Trace

Sugars

12.6g

Protein

Trace

Carbohydrates

2.5g

Saturated fat

per 100g

Nutrition units