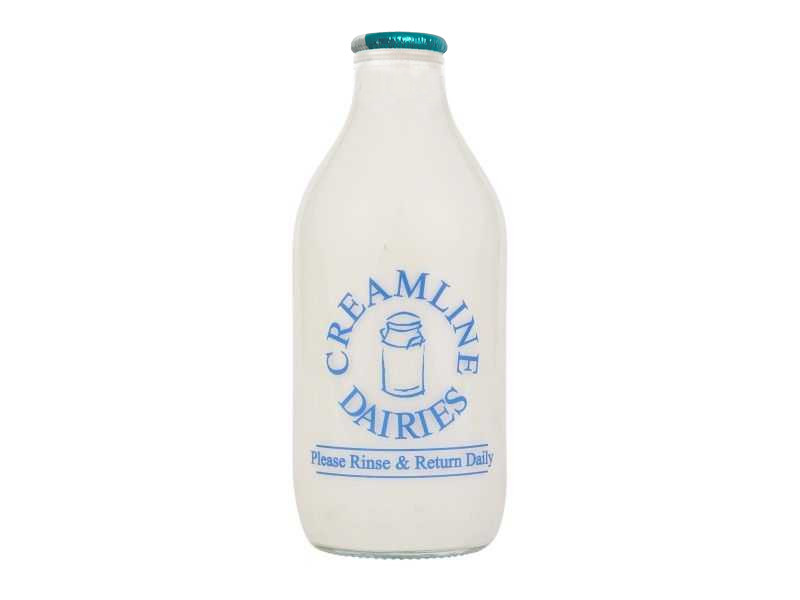 Kefir Pouring Yogurt - Glass Bottle (568ml/1 Pint)
Price: £2.00
A drinking yoghurt that's tart yet creamy, our glass-bottled kefir is a nutritrious choice for breakfast time - whether you're pouring it over breakfast cereal, adding it to a smoothie or whipping up overnight night oats. It's even a tasty and refreshing addition to dinner recipes such as curries.
Rich in live cultures and essential nutrients from natural, high quality fermented British cow milk, kefir is believed to help aid digestion and gut health. And while nourishing and delicious, this kefir is also kind on the planet, arriving to your doorstep in pint glass bottles.
Share
Pasteurised British Cow's Milk (MILK), Live Kefir Cultures. Bifidobacterium infantis Bifidobacterium lactis Lactobacillus acidophilus Lactobacillus delbrueckii subsp. lactis Lactobacillus fermentum Lactobacillus paracasei Lactobacillus rhamnosus Lactococcus lactis subsp. cremoris Lactococcus lactis subsp. lactis Lactococcus lactis subsp. lactis biovar. diacetylactis Leuconostoc mesenteroides Leuconostoc pseudomesenteroide and Lactococcus lactis subsp. cremoris Lactococcus lactis subsp. Lactis and Streptococcus thermophilus

For allergens see ingredients in CAPITALS. This product is made in a site that handles milk, skimmed milk powder and packed on a site that handles oats (gluten). The site is Nut Free and has strict allergens control in place.
Shake/mix before use, keep refrigerated and use within 3 days.
3.0g

Fat

0.10g

Salt

242kj/58kcal

Energy

3.7g

Sugars

3.3g

Protein

4.4g

Carbohydrates

1.9g

Saturated fat

Per 100g

Nutrition units