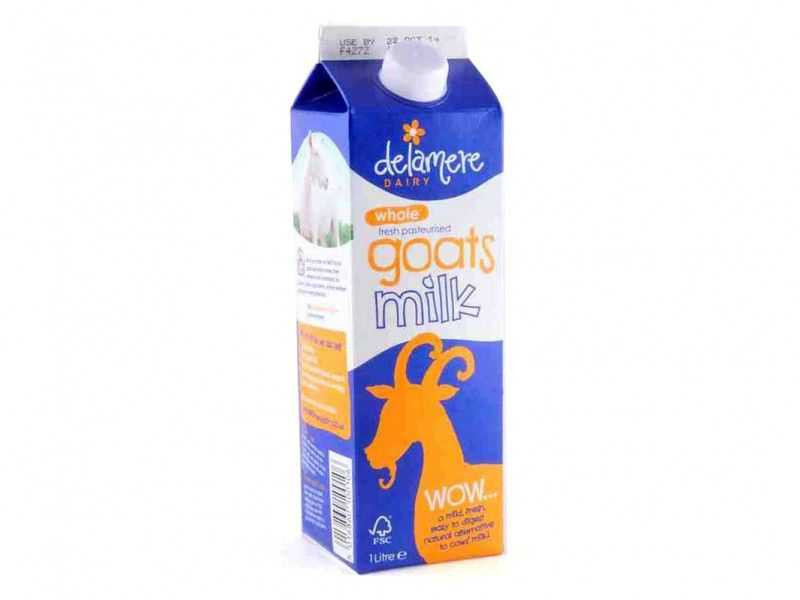 Delamere Dairy Whole Pasteurised Goat's Milk (1 litre)
Price: £1.90
A naturally nutritious alternative to cows' milk, this whole freshly pasteurised serving is available in a 1 litre bottle. Delamere Dairy is based in leafy Cheshire, taking its name from the beautiful Delamere Forest.
Share
Goat's milk
Contains goat's milk
Store upright. Refrigerate at 5°C or less. Consume within 3 days of opening.
3.5g

Fat

0.1g

Salt

257kj/62kcal

Energy

4.4g

Sugars

3.1g

Protein

4.4g

Carbohydrates

2.5g

Saturated fat