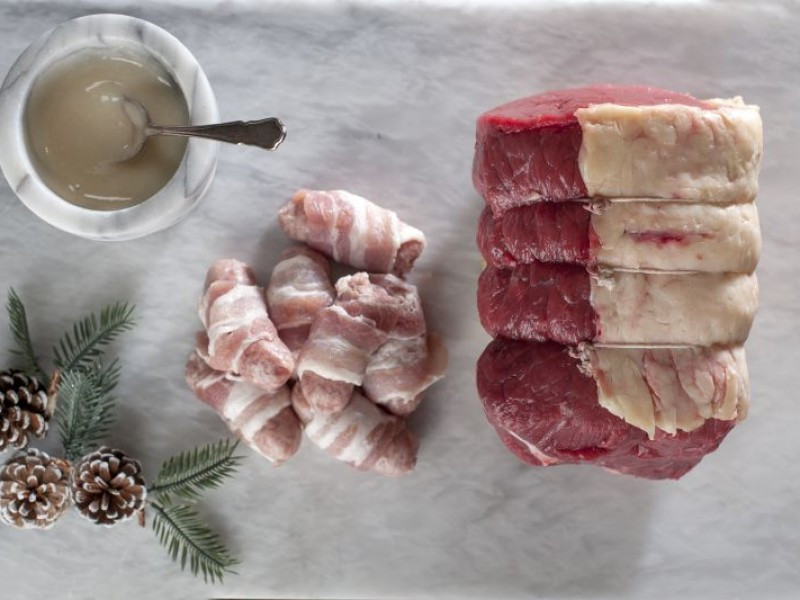 Product Details
Ingredients

Cheshire beef topside (approx. 2kg)
500g pigs in blankets
1 jar Mrs Darlington's horseradish sauce
Allergen info
Contains: Egg, Mustard, Gluten (Wheat), Sulphites
Storage instructions
See pack for storage instructions
Instructions for use
See pack for cooking instructions
Country of origin
UK
The Beef Special (Cheshire Beef Topside)
Little Pigs butchers sources the freshest produce for Creamline so you can now enjoy fresh Christmas Meat Packages delivered to your door, Tuesday – Saturday.
For a veritable Easter feast, this 
approx
2kg prime topside of Cheshire beef is hard to beat.  The highest quality local beef prepared by family butchers, Little Pigs, is accompanied by scrumptious 500g of pigs in blankets and Mrs Darlington's hot horseradish sauce.
Price: £45.00
Share