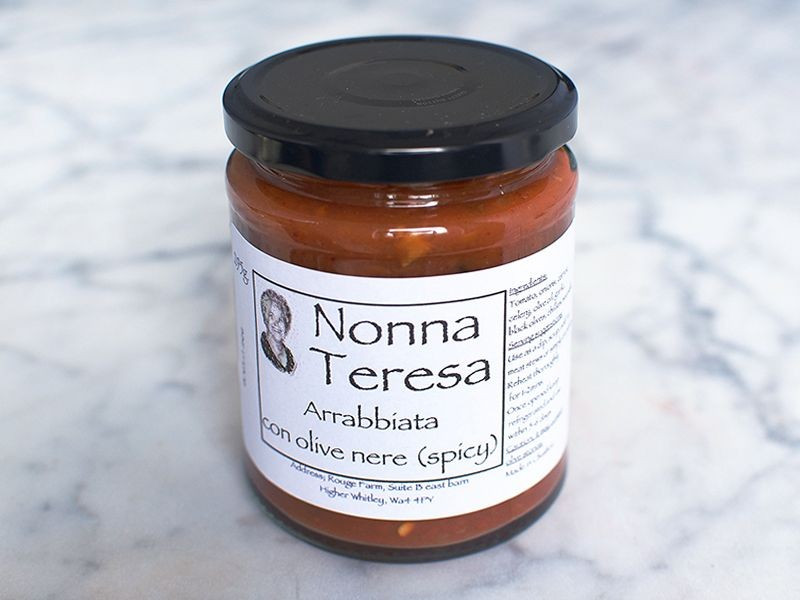 Product Details
Ingredients
Tomatoes, Onions, Celery, Carrot, Black Olives, Chilli, Garlic, Sea Salt, Olive Oil.
Allergen info

For allergens, see ingredients in bold.

Spicy Arrabbiata with black olives Sauce (295g)
This spicy arrabbiata sauce combines red chilli peppers, garlic and tomatoes, which are many of the fundemental flavours of Italian cuisine, into one one delicious sauce.
Price: £3.60
Share
Nutritional Information
3.7g

Fat

0.2g

Salt

1.3g

Fibre

207kj/50kcal

Energy

3.1g

Sugars

0.8g

Protein

3.4g

Carbohydrates

0.6g

Saturated fat

per 100g

Nutrition units