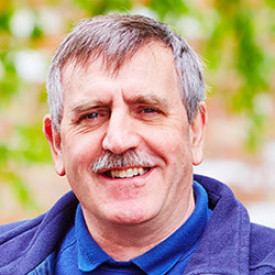 John Howie, Devon Eggs
Whether you like them boiled, fried, poached or scrambled, eggs are a store cupboard essential! We've caught up with John Howie- from Devon Eggs- to find out what makes his produce top of the table and why he likes working with Creamline Dairies.
John, how did the partnership with Creamline Dairies come about?
I've been working with Creamline Dairies for the last twenty years, dating back to when Creamline's Joint MD Chris Swallow took over the reins, so our working relationship has stood the test of time!
What makes you and Creamline a good fit?
Creamline's driving force is to provide local produce for local people and that's exactly our aim too. Working with a company that has the same ethics and outlook is a massive plus. Like Creamline we keep our goods within a 30 mile radius, so that local people know their eggs haven't had to travel halfway across the country before arriving at their door. In fact a Creamline Dairies delivered egg can have been laid a mere 24 hours ago!
What is your typical working day on the farm?
The morning alarm goes off at 8 o'clock and the first job of the day is for our dedicated team to check all of our 100,000 laying hens. Once we know they are ok we can then start to collect the eggs for our customers and that is when the hard work starts, arranging delivery times with all our supply chain partners and finding out how many eggs their customers need.
How has the egg industry adapted over the years?
There have been many changes within the industry. The most significant change for Devon Eggs has been to become a member of the British Egg Industry Council Lion Quality scheme.
The Lion Quality mark is a registered trade mark and can only be used by subscribers to the British Egg Industry Council who comply with the Lion Code of Practice and who have signed a licence agreement.
The Code of Practice includes 700 auditable criteria and sets stringent requirements throughout the production chain to ensure that British Lion eggs are produced to the highest standards of quality, freshness and food safety. All Lion quality eggs and hens and guaranteed British.
We meet the strict guidelines on the cleanliness of the machinery and the hen houses, as well as always using brand new egg boxes, ensuring the highest possible quality every time. We're hugely proud of Devon Eggs receiving the Lion stamp of approval, which means Creamline customers can rest easy!